Powerful business solutions with Microsoft 365 Core Services.
Big Bear Software will work with your organization to create powerful applications and solutions using Microsoft 365 services, including Power Apps, Power Automate, Power BI, and custom Office add-ins, drastically simplifying your business workflows and cutting costs. Learn More
Need a custom add-in for an Office 365 application? We do that too!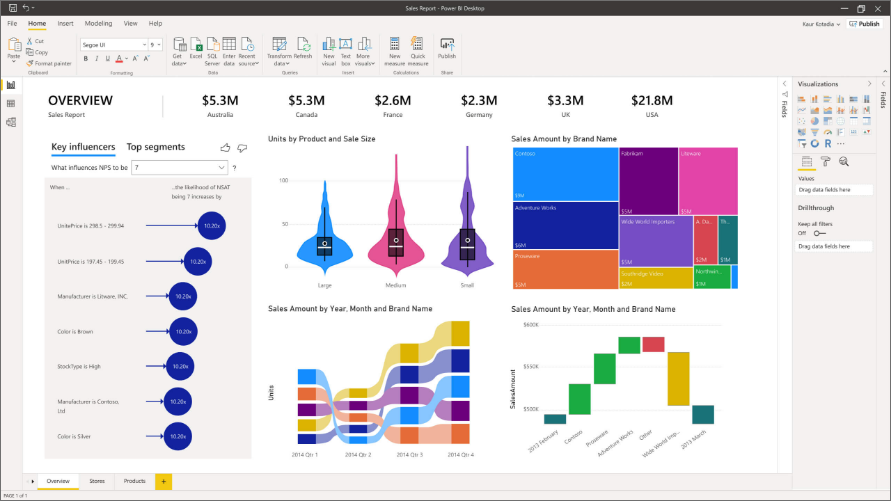 Deploy Powerful Applications
Fast

via The Power Platform

Leveraging the Power Platform, Big Bear Software's experienced team of software developers will assess your organization's requirements and develop, configure, and deploy custom solutions using Microsoft's Power Platform & Azure. Whether your team requires a custom mobile app that integrates with existing systems, or internal tooling that augments Office 365 products to boost productivity, our team will develop a reliable, bug-free application in a highly cost effective manner.
Professional digital solutions with Power Apps
The Power Apps framework provides a rapid application development environment to build custom apps for Android, iPhone, browser, and more.
Why Power Apps?
Power Apps is a robust system that allows professional developers to deploy effective digital solutions faster, by efficiently amalgimating a full stack of common tools, data sources, and methods, without the need to build complex applications from the ground up. This provides your organization a competitive cost-savings, speed, and maintenance advantage, particularly as the demand for digital solutions has balooned post COVID.
Why hire Big Bear?
Big Bear Software have been leaders in the development of Microsoft based solutions for over 20 years, having worked on pioneering Power Apps projects that have drastically bolstered productivity and cost-savings for businesses of all sizes.
Whether you're in the process of evaluating your organization's needs, or need help getting started on a Power Apps solution, our experienced team will work with you every step of the way.
Optimize business intelligence with powerful data acquisition & visualization
Power BI (business intelligence) enables the unification of data from multiple, sometimes unrelated sources, to create cohesive and interactive insights.
You may already use various Excel spreadsheets to house data, in addition to external databases, third party applications and in-house servers. Big Bear Software will bridge the gap between these separate systems, to provide your team with powerful, centralized analytics atop the Power BI platform.

Power BI: Create visually immersive and interactive business insights
Analyze new opportunities, generate reports, collaborate, and share! Big Bear Software will work with your organization to understand the nature of its data requirements, no matter how large, and unify it in an efficient, cost effective, and visually immersive way, providing valuable business insights.
Automate simple tasks & large systems with Power Automate
Power Automate (formerly Microsoft Flow) allows you to establish custom workflows, such as automated business processes, push notifications, the shifting of data between separate systems, and automated tasks within the Office 365 suite of products.
When combined with other core elements of the Power Platform, your organization has the opportunity to immensely reduce the need for repetitive, manual tasks, and otherwise time consuming, expensive overhauls to big problems.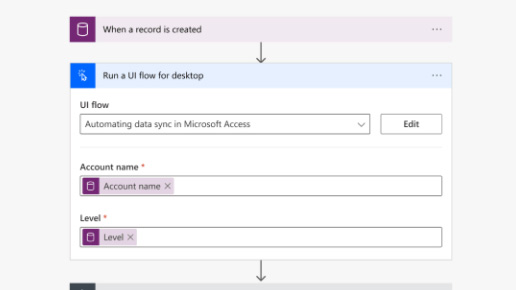 Power Automate: Eliminate the need for manual repetition with automated workflows.
Big Bear Software has strong experience with big data and automation over a multitude of systems. Our team has a thorough understanding of how to intelligently configure Power Automate workflows to boost productivity, affording your team a greater focus on more critical, higher level processes.
Deploy intelligent chatbots with Power Virtual Agents
Using Power Virtual Agents, your team can swifty deploy sophisticated AI chatbots designed to support customers at any time.
Big Bear Software will assess your customer support needs, and work with your team to deploy a Virtual Agent support solution across your network.
Take a look at the features of one of our latest projects. Using integrations with MS 365, this system lets users collaboratively manage details through custom apps and enter information into standardized document templates, where it propagates to all other connected elements.
Seamless integrations.
The Power Platform is designed to seamlessly integrate with other Microsoft solutions, such as Azure, Office 365, and Dynamics 365.
Big Bear Software will bridge the gap between separate systems, saving your organization time, and money.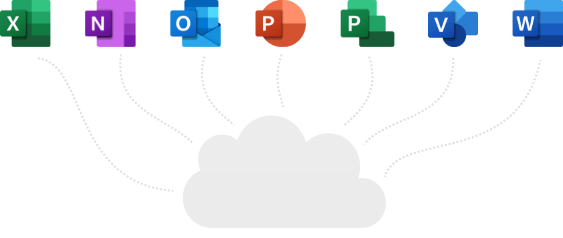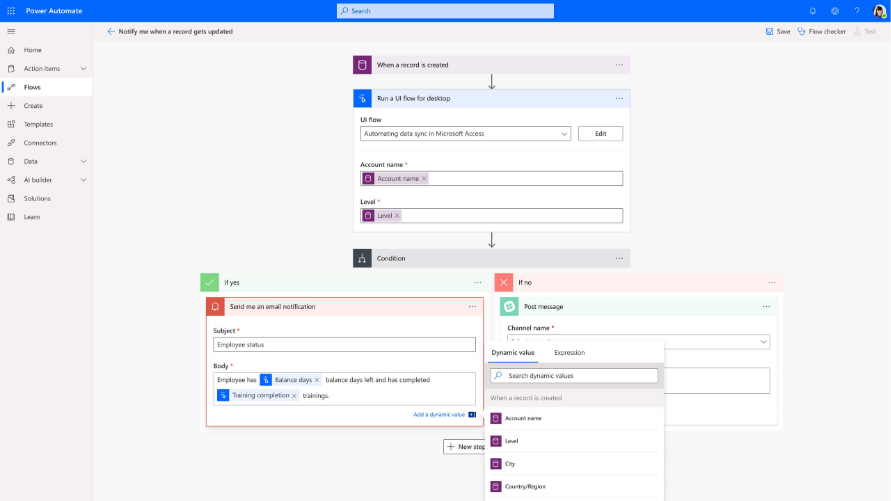 Ready to leverage the Power Platform for your organization?
Supercharge productivity with custom Office Add-Ins
Office Add-ins enable organizations to create extensions within common Office applications such as content automation, the sending and receiving of data to and from peripheral systems, tools to help boost productivity, and much more.
Big Bear Software builds custom Office add-ins to solve a number of administrative and business problems, extending and supercharging Word, Excel, PowerPoint, OneNote, Project, and Outlook.
Turn great ideas into impactful solutions with Big Bear Software.
Our Holistic Approach

We are more than just developers. We strive to focus on our customers' precise needs, supporting them from product discovery to final deployment. Our goal is to help your organization succeed, providing lasting value.

Proudly Canadian

Big Bear Software, headquartered in Penticton, BC, is an award-winning team of over 20 employees, and contractors located throughout Western Canada including Calgary, Kelowna, and Penticton.

Accessibility

Big business vision with the affordability of a small town budget. We work with our clients to find what works for them and aligns with their pocket.
Let's Get to Work!
Our experienced team is ready to help supercharge your organization's productivity.