Headquartered in West Kelowna, B.C., with offices in Penticton, Calgary, and team members spanning across Western Canada, Big Bear Software has been developing custom software for 17 years. We've created everything from one-page websites to enterprise applications revolutionizing entire industries. We've assisted companies in Medical, Logistics, Defense, IoT, Manufacturing, and Smart Cities.
Building tech that matters
Since our inception, we've seen more than our fair share of companies using software for software's sake and projects being developed for the wrong reasons.
It's because of this, we've made it our mission to help our clients reach their potential by building impactful technology that provides value by solving real problems. This mindset is what has formed the trust and long-term relationships that have enabled our company to quadruple in the last two years and work with large organizations such as Innovate Calgary, Kal Tire, and QHR Technologies.
You're only as good as your people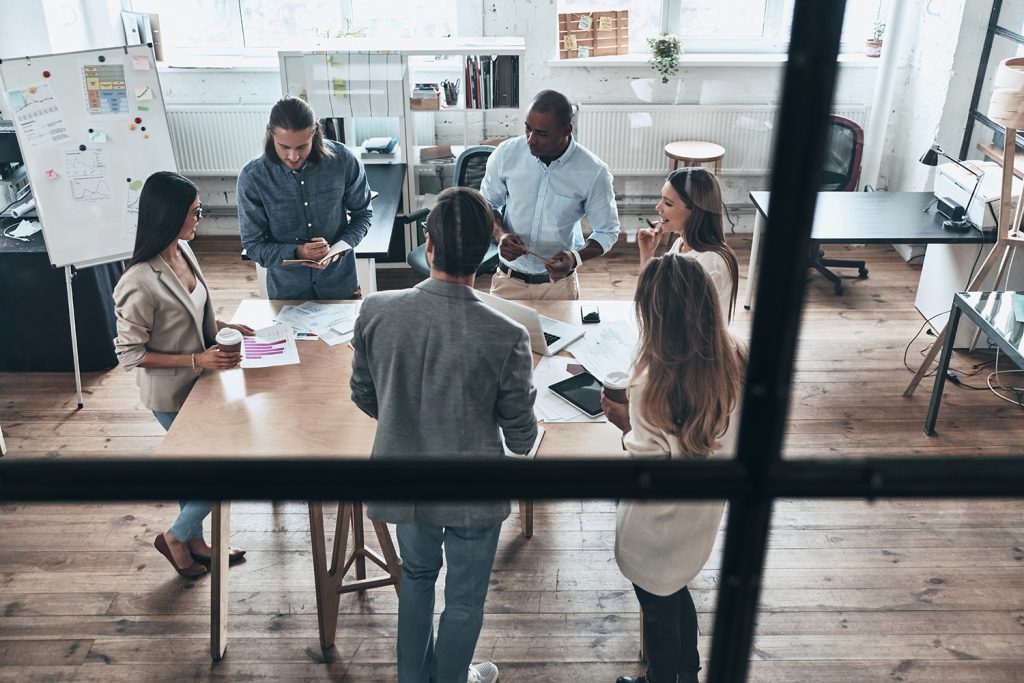 Company mission aside, to build a great company, you need the right people. Marshall Goldsmith summed it up when he stated:
"The best leaders understand that long-term results are created by all of the great people doing the work — not just the one person who has the privilege of being on the top."
From the moment we started hiring from Lighthouse Labs, it became clear that their graduates aligned with our company mission, but that additionally, we could support their goals as well.
We've found the right people at Lighthouse Labs
Our first hire came straight from high-school and proved to be a keen, open-minded junior developer. He worked successfully on several projects before moving to a neighbouring city where he continues to be employed full-time at another company.
The next developer to join our team was a former manager at a local bar. He loved programming in his spare time but knew he needed more practical experience before ultimately shifting industries. He had heard about the successes of others in the Lighthouse Labs Web Development Bootcamp, so he decided to complete the program. From there, he was hired and has grown his skills exponentially, working on a diverse range of applications, websites, and more. He has since also grown his skills to a point where he has been able to further pursue his passion at a company that aligns with his interests.
Sometimes as a company, you hire people to help them reach the next level which may be outside your organization. Both of these developers continue to find fulfilment and provide value in our communities. And that is something we are very proud of.
Our latest Calgary developer, formerly a structural engineer in oil and gas, became deflated with the job market after a 2015 layoff. After completing an MSc. in Biomedical Engineering, he knew he needed to shift his focus once again. With only modest time and financial commitment, Lighthouse Labs seemed like the ideal way for him to break into tech. After talking to another engineer-turned-developer, he enrolled himself in the Web Development Bootcamp. So far, he has been exposed to the entire project lifecycle of a large application build. And, with his combined background in biomedical engineering, coupled with his coding skills, he will continue to strengthen our team as we expand further into the Life Sciences space.
So, how have we developed such a successful partnership with Lighthouse Labs?
Since our first hire, we've reflected on why this has become a key partnership. We've boiled it down to a few key factors.
1. Our shared value of helping foster people with the right mindset
Anyone can learn to code. But it's no coincidence that certain people will succeed more than others long-term. Those with qualities like a growth mindset, a passion for what they do, who embrace failure and have the grit to persist stand a much stronger chance at succeeding, especially in rapidly changing modern job landscape. Lighthouse Labs grads came to us equipped with these qualities. We've since helped each individual grow their skills while also relying on their attitudes of autonomy to self-learn as well.
2. The shared understanding that diversity is a huge benefit
Every Lighthouse Lab graduate has a different background, set of experiences, and skill sets. Our team is made up of a diverse array of people as well. Females hold 60 % of our workforce and a substantial portion of our leadership roles. We know that different people mean different perspectives, which results in greater creativity, innovation, faster problem-solving, better-decision making, and so much more.
3. Our shared value of being community-minded
One of the things we appreciate most about Lighthouse Labs is its connection to its community. They know how much it matters to give back, not only from a philanthropic standpoint, but because it helps them understand the real needs in the areas in which they operate. Big Bear understands this as well. Since our inception, we've been involved in many community endeavours. We've revived a community arts hub, lead the Penticton Smart Cities Challenge, created a thriving tech meetup, and are now helping build community with our new shared professional space in West Kelowna.
4. Our shared mission to solve relevant problems
Lighthouse Labs's involvement in the community has not only led them to understand the problems local industries face but has also provided them with the information they've needed to train students with the skills to solve these problems. In addition to proven learning techniques like a flipped education model, their Bootcamp program works because it's relevant, effective, and enjoyable.
As such, Big Bear continues to grow specifically in the Calgary Life Sciences and IoT space because we know that is where the need is. As we shift into these areas, we see a subsequent demand in need for front-end developers, specifically with Angular and React experience. Change is occurring quickly, and as Alberta finds new opportunities to thrive beyond oil and gas in industries like technology, it will be essential that they continue to re-skill their workforce to remain competitive. With organizations like Lighthouse Labs that can train people efficiently with relevant skills, we have no doubt we'll be able to rely on them to produce graduates who have the right knowledge to move forward in industries like this that matter.
The bottom line?
It's all about having the right mindset and staying connected to grow. And by finding ways to empower people in the roles that they are passionate about, we can make a real impact in our communities and beyond. This is what we, and they, set out to do, which is why our successes continue to grow and why together, we will continue to develop the talent to help the tech industry thrive.